Our Partners


Plenum Investments Ltd. is an investment manager specializing in insurance-linked securities (ILS) with an investment focus on CAT Bonds and Life Settlements. As a licensed asset manager, Plenum Investments Ltd. is subject to the Swiss Collective Investments Scheme Act and supervised by the Swiss Financial Market Supervisory Authority. Plenum Investments Ltd. is independent and majority owned by management.

Hongkong based investment manager, specialized in Asian fixed income and Asian equities, with more than 10bn USD in assets under management. BEA Union is a joint venture between The Bank of East Asia (Hongkong's largest independent local bank) and Union Investment (Germany's 2nd largest asset manager).

Mygale LLP is a London based investment manager specialized in European Event Driven Equity strategies.

Salm-Salm & Partner, based in Wallhausen, Germany, is an independent asset manager and specialized in convertible bonds with a particular emphasis on sustainability. It also buys and operates large forests and farms.

Craton Capital is a natural resources equity manager based in Johannesburg, South Africa. It focuses on investing in precious metals mining companies with a mid-cap focus and off-benchmark investment approach.

Ethius Invest Schweiz GmbH was founded in 2018 as a sustainable and value-oriented asset management company in Lucerne, Switzerland. It was set up by responsible investors with the aim of promoting sustainable change in the financial sector while also achieving for our customers attractive returns on the market.

Iteram Capital SA is an independent alternative investment company, based in Geneva, Switzerland, that covers private markets, hedge funds and liquid fund alternatives.

Schelcher Prince is a Paris based fixed income specialist, managing more than 6bn in assets. It offers strong expertise in absolute return, convertible bonds and high yield strategies.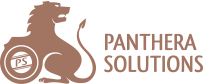 Panthera Solutions is a behavioral design company in the Principality of Monaco primarily for asset managers and asset owners. Their award-winning solutions make it easy to integrate human intelligence and artificial intelligence in an ethical and sustainable way
Founded in 1996 and headquartered in Beijing, Taikang Insurance Group is China's leading financial conglomerate focused on insurance, asset management and health & elderly care, and one of the Fortune Global 500 companies. Taikang Insurance Group is a privately owned company, and the 4th largest insurance group in China. Taikang Asset Management Hong Kong (Taikang Asset HK), wholly owned subsidiary of Taikang Asset Management Company Limited (Taikang Asset), was established in Hong Kong in 2007, as its overseas investment center. Taikang Asset is 100% owned by the Taikang Insurance Group, managing USD 372 billion in total assets and is the largest pension asset manager in China.