Our Partners


Plenum Investments Ltd. is an investment manager specializing in insurance-linked securities (ILS) with an investment focus on CAT Bonds and Life Settlements. As a licensed asset manager, Plenum Investments Ltd. is subject to the Swiss Collective Investments Scheme Act and supervised by the Swiss Financial Market Supervisory Authority. Plenum Investments Ltd. is independent and majority owned by management.

Iteram Capital SA is an independent alternative investment company, based in Geneva, Switzerland, that covers private markets, hedge funds and liquid fund alternatives.

Ethius Invest Schweiz GmbH was founded in 2018 as a sustainable and value-oriented asset management company in Lucerne, Switzerland. It was set up by responsible investors with the aim of promoting sustainable change in the financial sector while also achieving for our customers attractive returns on the market.

Salm-Salm & Partner, based in Wallhausen, Germany, is an independent asset manager and specialized in convertible bonds with a particular emphasis on sustainability. It also buys and operates large forests and farms.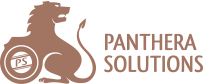 Panthera Solutions is a behavioral design company in the Principality of Monaco primarily for asset managers and asset owners. Their award-winning solutions make it easy to integrate human intelligence and artificial intelligence in an ethical and sustainable way